Order IRS Form 1099s Early from Staples…Before They Run Out
Order IRS Form 1099s Early from Staples…Before They Run Out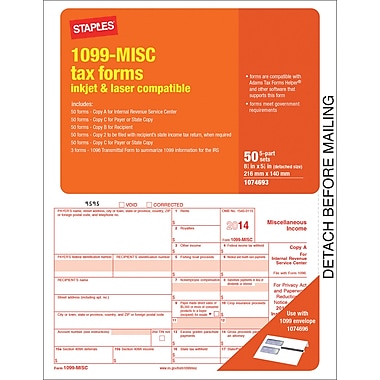 Avoid frustration and work scheduling issues by taking time now to order 1099 forms from Staples before they're gone. If you wait until the last minute, you may find the 2014 tax forms you need to print aren't there for you. We've provided you with the Staples item numbers you will need to make ordering easy:
1099-MISC (Staples Item #1074693)
1099-INT (Staples Item #1074693)
1096 (Staples Item #1074693)
CaseLink Web will be updated later this week to support the printing of 1099 forms for the 2014 tax year. TrustWorks and CaseLink Office users will be able to print to the Staples 1099 forms for tax year 2014 next month. So place your order now to make printing your 2014 IRS Form 1099s run smoother and faster in January.