Product:
New TrustWorks Version includes Support for IRS 1099 Forms for 2014
Includes support for latest IRS 1099 Forms and Enhanced Banking Security
The BMS product team is excited to announce new enhancements available with the release of our newest version of TrustWorks. Later this month, the new version will include support for printing IRS 1099 Forms for the 2014 tax year along with enhanced banking security protocols.
Release Highlights include:
Update! Support for printing 1099 Forms for 2014 tax year. Printing of 1099 forms can be time consuming…but it doesn't have to be any more thanks to the update included in the latest version of TrustWorks that allows users to print IRS forms 1099-MISC, 1099-INT and 1096 for the 2014 tax year. All print settings conform with the forms available through Staples.
1099-MISC (Staples Item #1074693)
1099-INT (Staples Item #1074693)
1096 (Staples Item #1074693)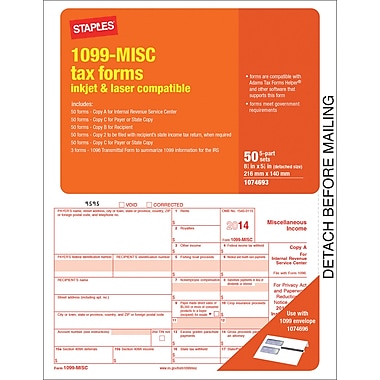 Update!

Rabobank fax number and email address on Outgoing Wire Transfer form has changed. When you are upgraded to the newest version of TrustWorks, you'll notice that the fax number and email address where the form should be submitted have been updated (see sample form below). In order to reduce the chance of fraud, Rabobank must receive your wire request at the new fax number or email address. Per Rabobank's security policies, any wire request forms sent to the old numbers will be automatically rejected and must be resubmitted to the new fax number or email address.
Note: Please remember to update any pre-programmed quick dial settings on your fax machine(s) with the updated fax number for Rabobank.
New!

 Outgoing IRS Wire Transfer Tax Payment Form. Should you need to send tax payments to the IRS by wire, Rabobank requires the use of this new form. You can always access it by going to: Banking > Reports > Outgoing Wire Transfer Tax Payment in the left hand menu – taking you to the MyResources BMS client portal where you can find the form under the Banking section. If you do not have a MyResources user name and password, please contact the BMS banking center.
New!

 Support for International Wire Transfers. In the past, TrustWorks was set up only for domestic wire transfers. Now, in this new release, TrustWorks includes fields for international address formats, country as well as currency type. Just click on the 'Intl. Wire Transfer' button as you're filling out your wire information to access the additional fields required for international wire transfers.
Note: All amounts entered within the TrustWorks ledger must be in US dollars (USD). All transactions posted back from Rabobank will reflect the actual US dollar amount (based on the exchange rate at the time of the transfer) regardless of the currency type listed on the form.
Reminder: The Bank Address section must either be completely filled out with the receiving bank's full address or must be left completely blank. Rabobank does not allow partial addresses to be entered.
New! Stop Check Wizard. This new feature allows you to verify if a check has cleared before stopping and re-issuing it. Once you know that the check has not cleared, you have two stop options: "Stop" and "Stop and Re-Issue".
New! W-9 Auto-sign and TIN Validation. If you already have a TIN when creating a new bank account, TrustWorks now has a checkbox option that allows you to auto-sign your W-9 at the time of account creation – saving you time and effort.
Upgrade Communications Coming Later this Month
BMS will send you an email notification closer to your upgrade date with details about when to log out of your TrustWorks system.
If you have any questions about the new TrustWorks release, please contact the BMS Support Center via email or call 800-634-7734 ext. 6.