Efficiency Tips for Working with Documents in CaseLink and TrustWorks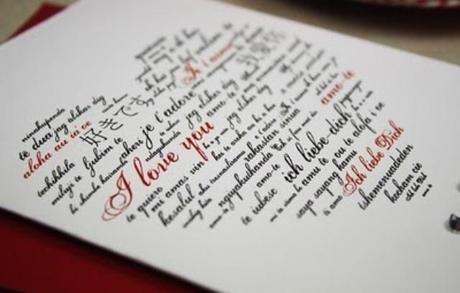 If you've longed for a better and stronger relationship with your documents, these words of advice are for you! CaseLink and TrustWorks provide users with many tools for viewing and managing documents—some are basic and some more advanced. All are designed to make it easier to get your work done as efficiently as possible.
We've gathered some tips to help you accomplish more whenever you have a date with documents. For CaseLink Web users, we'll be discussing the new Documents annotation toolbar introduced in the last update. For users of CaseLink Office, we'll go over functions that can help you get more out of QuikDocs.
Work with Documents More Efficiently in CaseLink Web
The ability to view and annotate documents in the cloud is a boon in today's "work anywhere, work everywhere" environment. We'll help you get the job done wherever you are with a tip on using the right layout for different electronic devices. We'll also show you the new documents annotation toolbar and walk you through how to change font colors when you insert Free Text or use Free Hand while annotating.
Work Faster with the Right Layout
If you're squinting or struggling to read documents on screen, you may not be aware of how you can use the screen layout setting to customize your view. The screen layout setting is available on the right-hand side of the lower dashboard on your home page.
TIP: If you like to switch back and forth between a tablet and a laptop while you work, quickly checking this setting whenever you switch devices can make your work flow more smoothly and efficiently.
Click the icon to open the screen layout settings menu. You can choose from three layouts, each of which has been optimized for display on the listed screen or device type:
Widescreen Layout
Standard Layout
Tablet Layout
You can easily mouse over the options and click on the layout you want. Your choice will be immediately reflected on the screen.
Using the Documents Toolbar
CaseLink Web provides a toolbar that is available at the top of the screen when viewing and annotating documents. The toolbar changes slightly depending on whether you are viewing documents or annotating documents. The documents annotation toolbar has an additional set of tools designed for making annotations.
Before the recent January update to CaseLink Web, the annotation tools were found in the left sidebar. Now they have moved to the main toolbar and some new functions have been added.
You can also access the Annotation toolset by right-clicking on the document you are viewing. This will bring up the Annotation toolset contextual menu.
Choosing the Free Text icon or Free Text command allows you to choose a location within the document to insert text.
Open an area to insert text by dragging your cursor to create a box.
Click inside the box to start adding your text. Here we have added "123 Oak Tree Lane." The borders of the box will turn blue and a menu will appear above the box.
The menu above the insertion box contains four options:
Done
Delete
Style
Edit Text
Clicking on "Style" will open a menu beneath the inserted text. This menu has three tabs:
Free Hand options, under the "Paintbrush" icon
Background options, under the "Paint Can" icon
Free Text Options, under the "Letter T and Cursor" icon
The tabs look the same. The only difference is what they control:
Free Hand options controls annotations entered through the Free Hand Tool.
Background options controls background color on annotations.
Free Text Options controls annotations entered through the Free Text Tool.
We're going to show you how to change the color of text annotations in the Free Text tab, but you can also change line color in the Free Hand tab in exactly the same way. In the image below, red is chosen in the options, and that color choice is reflected in the text annotation "123 Oak Tree Lane," which you see in the text insertion box.
By simply clicking on another color, we can change the color of the text. In the image below, we have changed the color to black. Compare to the screenshot above to see the difference.
Just beneath the row of color choices, there are three rows that provide you with other style options.
Top Row: Controls font size
Middle Row: Controls whether the text box has a border and it's thickness
Bottom row: Controls color opacity (a lower percentage means a lighter color, a higher percentage means a stronger color)
In the image below, you can see the top row highlighted. Notice that we have changed the font size from 9 to 12 (a larger number means larger text size) by clicking the box with the blue highlight. The number to the right of the row shows you your current choice.
At the bottom of the style menu there are two buttons: "Basic" and "Advanced." By clicking the "Advanced" button, you have access to a new menu that gives you more color options and more fine-grained control of the border and color opacity options through sliders. Click the "Basic" button to close the Advanced menu.
Once you have made changes in the Style Menu to text color, text size, or borders, those settings will remain until you change them again. So if you've changed text color from red to black in one document, text will still show as black when you annotate a new document or when you begin a new session.
Want more tips for working with Documents? Take the BMS University courses on Documents and learn at your own pace. Review tips that interest you by replaying portions of the video course. If you're not already enrolled at BMS University, you can request admission through this enrollment page.
To take the Documents classes, go to BMS University and click on the Course Catalog, then choose "CaseLink Web" from the menu, then "NEW CLW USERS START HERE." Select Track 5, "CLW Case and Global Document Management." You'll find seven short courses on Case Documents, Global Documents, and Document Editing.
Work with Documents More Efficiently in CaseLink Office and TrustWorks
QuikDocs is a powerful tool for managing documents within a case that is available for both CaseLink Office and TrustWorks users. It has many functions that allow you to work with documents more efficiently and more accurately.
As is true in any relationship that you have, sometimes learning new things or changing your routine can be challenging. That's why we've highlighted a few tools that you can easily adopt in order to make you more efficient when using QuikDocs.
Find Documents Quick and Quicker!
You can use the Find Documents tool to quickly locate documents in QuikDocs. You can access the tool by:
Switching to the Find View tab and clicking the "Find" icon located on the left-hand side of the screen, above the grid.
Selecting the "Find Documents" command in the "Document" pull-down menu located at the top of the screen.
Once you are in the "Find Documents" window, there are multiple ways to narrow your search results. In addition to filtering by "Trustee #" or "Case #," you can also filter by source type. For example, if you know you're looking for a word processing document, you could choose "WP" from the "Sources" list.
If you're using Sub-Folders, you can narrow your results by using the "Sub-Folders" filter. You also have two different date ranges to choose from, one based on Date Added and the other based on Filing Date.
You can search for documents with a specific keyword or phrase in the "Title," "Description," and "Comments" fields. In this way, you can build very customized, specific searches. Once you have set up your search, you may wish to use the "Save" button so you can reuse the search at a later date.
You can use the Recall button at the top of the Find Documents window to locate documents you're looking for even faster. This shortcut remembers your last saved search for you. If you've already set up and saved a custom search, you can save time by recalling that search and modifying it. It's much easier than setting up a new complex search from scratch.
Email Documents
You can email documents from QuikDocs by selecting the documents you wish to email and clicking the "Email" button. You will see a pop-up window where you can choose options by checking a box:
Choose whether to compress the documents automatically into a ZIP file.
Choose whether to copy the document details automatically into the message body.
By default, QuikDocs will send the email using Microsoft Outlook. In the screen below, you can see a message with a ZIP file attachment and document details included in the message body. You can then edit or add to the message.
Emailing documents from QuikDocs turns what would otherwise be a multi-step process into a one-click affair.