Meet CaseLink²
Last week, we unveiled the evolution of our CaseLink platform – CaseLink².  Based on input from BMS clients around the country, CaseLink² was developed around four core needs of Chapter 7 offices:
Software interface should be easy to use
Provide ability to accomplish tasks quickly
Comply with all national and local rules
Provide a secure, cloud-based solution
Based on this feedback, CaseLink² offers a reimagined user interface combining the extensive functionality, nationwide compliance, and streamlined workflows of CaseLink Office, plus cutting-edge enhancements only possible in a web interface. Hence the name: CaseLink².
The new, intuitive user interface and simplified workflows offered in CaseLink² make it the most comprehensive yet easy-to-use case administration software in the industry.
Here are some key aspects that make CaseLink² unique:
Focus on your cases, not the technology
CaseLink² keeps the learning curve low so you can start working on your cases right away, without wasting precious time getting used to the ins and outs of the software. The platform's simplified, intuitive navigation—shown below through the redesigned Home Screen—gets you started right away.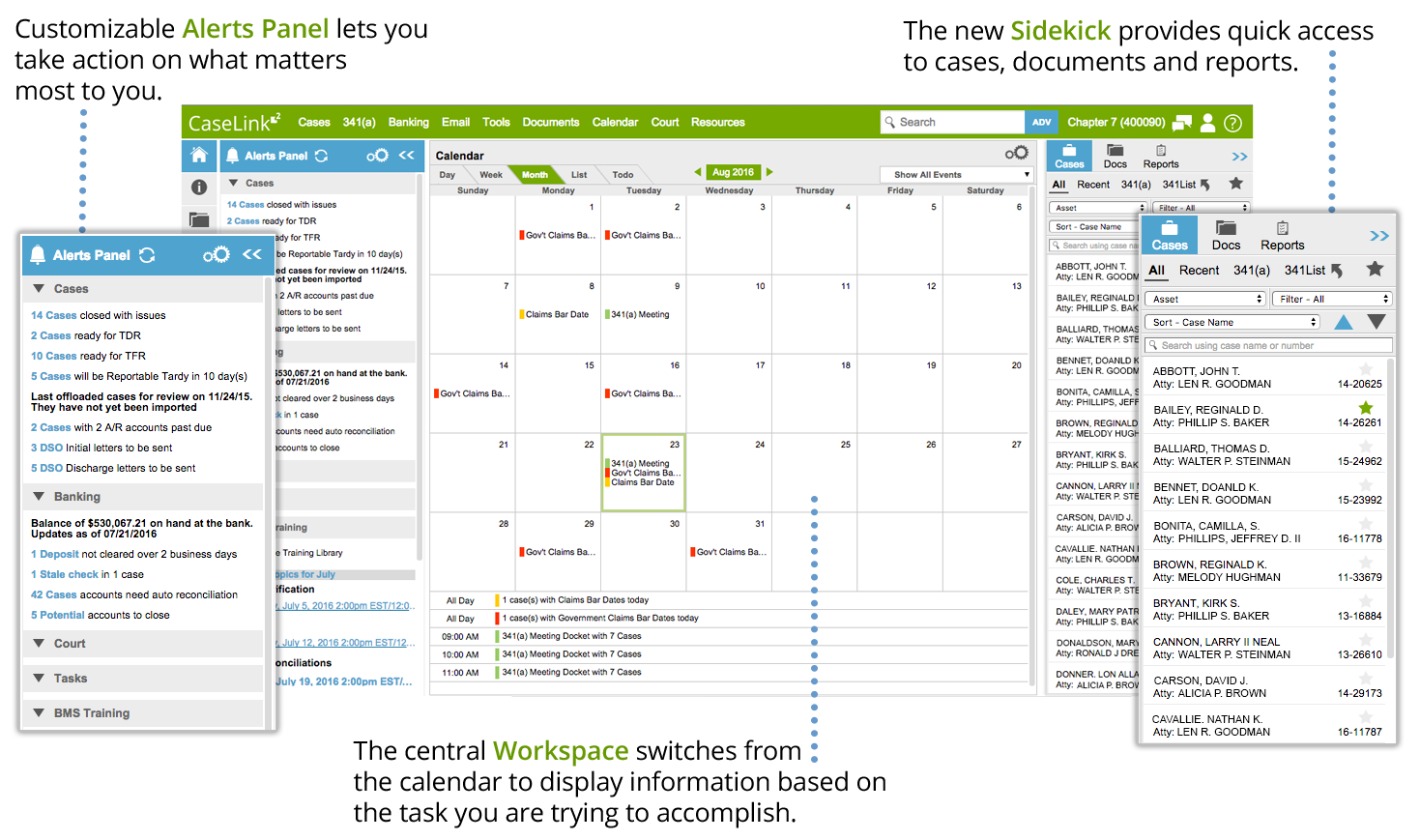 Familiar, yet better interface
The CaseLink² user interface has been designed so that it all just makes sense. The interface is instantly familiar yet even more powerful, as shown below through the redesigned Case Information Screen.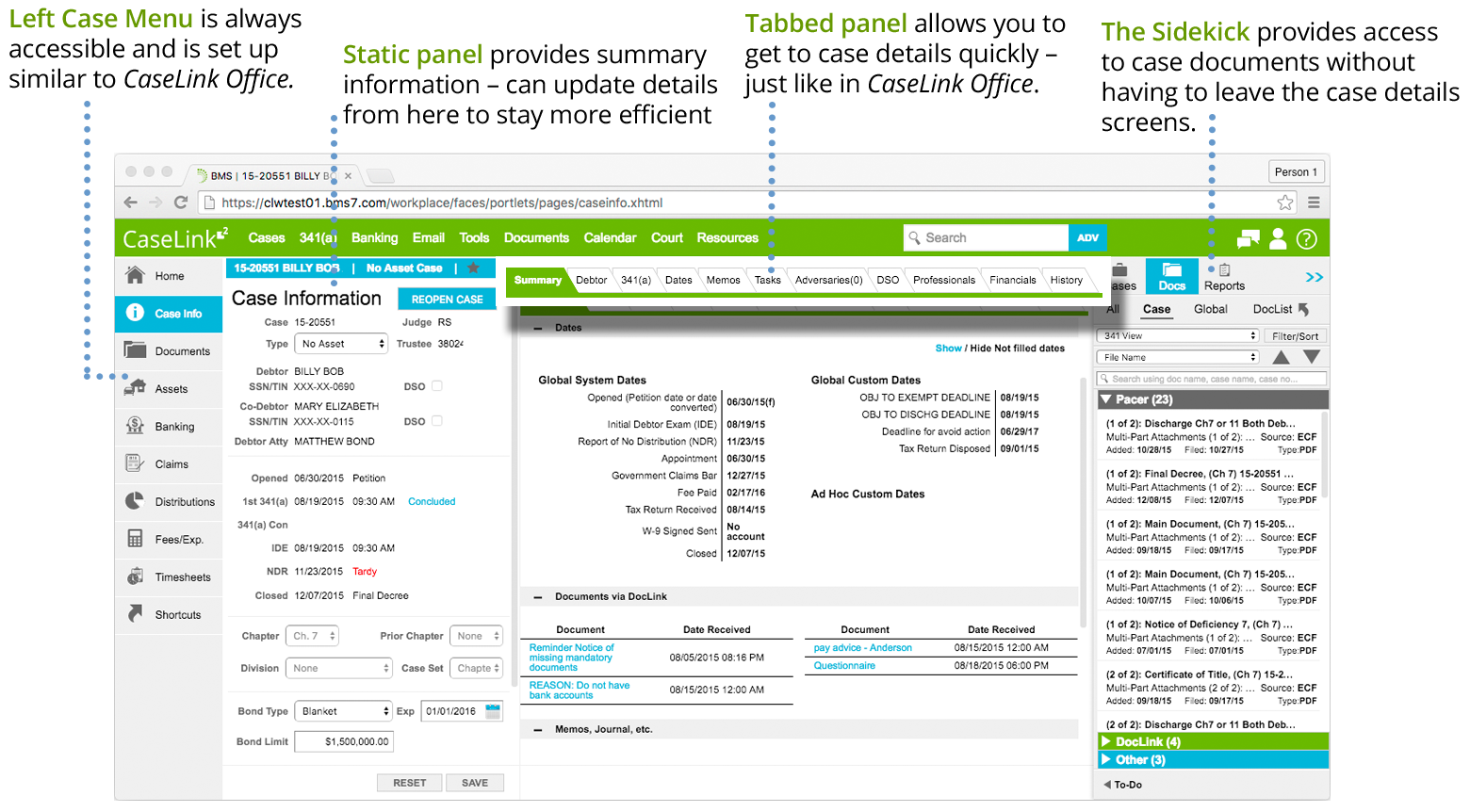 Get it done anywhere, and fast
Our developers spent months optimizing CaseLink² to be blazing fast so you can work on cases anywhere, anytime through a web browser. Plus, rest easy knowing your information is protected with all of your data backed up to our secure servers 24/7.
In addition to the blazing fast speed, new features like the Sidekick—shown below—help you to access cases, documents and run reports quickly and easily throughout the software.
Raise your productivity exponentially
We can't wait for you to experience all of the advantages of CaseLink² but if you're not ready to make a switch, don't worry, you can still remain on CaseLink Office; however, we do want you to take a look at the new web-based platform. You'll be pleasantly surprised how much it feels like CaseLink Office and excited by the additional flexibility of being able to access your data from anywhere through a web browser.
Want to start using CaseLink² ? Visit the CaseLink² page and submit the form to let your account manager know that you're interested in making the move to the new platform.
In the meantime, sign up for a product tour offered through BMS University. If you're attending the NABT Convention in San Diego this September, make sure to stop by the "Satisfaction" room at the Hard Rock Hotel anytime during the conference, where we can show you an in-person demo of CaseLink².